About me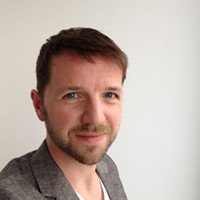 Dr. Dominikus Baur works to make the form of data accessible in every situation. As a data visualization and mobile interaction designer and developer he is creating usable, aesthetic and responsive visualizations for desktops, laptops, tablets and smartphones. Thanks to his in-depth scientific background he is sure to squeeze the optimum out of theory and practice.
Dominikus holds a PhD in Media Informatics from the University of Munich (Ludwig-Maximilians-Universität). His research focused on making our growing personal databases of media, status updates and messages manageable by everyone. Such personal visualizations have to work across devices and be as appealing and easy-to-use as possible. One aspect of his work was therefore bringing existing visualization techniques to touch-centric devices and crossing device boundaries. He continued his research as a visiting researcher at Columbia University and as a postdoctoral fellow at the University of Calgary.
He is also one of the co-founders of Werebear Games studio, one of the earliest developers of games for iOS devices.
As a freelancer, Dominikus has helped create beautiful visualizations for clients such as the OECD, IDB or Wincor-Nixdorf. With a focus on web-based development and casual elegance, the results work everywhere, on every device and reach large audiences. As a trainer for data visualization development he holds workshops providing both a scientific and practical background and is a regular speaker at various academic and industry conferences. He blogs about his own process at http://do.minik.us.
Impressum
Dominikus Baur
Bergstrasse 26
86911 Diessen am Ammersee

Email: do@minik.us
Internet: http://do.minik.us

Umsatzsteueridentifikationsnummer gemäß § 27a Umsatzsteuergesetz:
DE288621244